habemus! changes location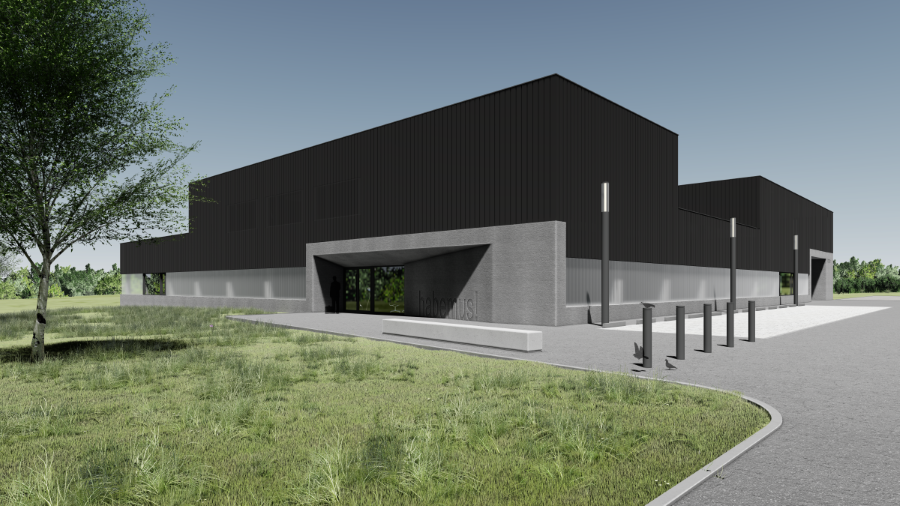 habemus! Campus moves to Münsterhausen
The excavators have already done a lot of work, the improvement of the ground has been completed and the foundation work is in progress.
Since mid-November 2018, the first finished elements have been in place and in October 2019 the new building with 2,350 m² of usable space will be ready for occupation. The continuous growth of habemus! electronic + transfer GmbH increasingly demands space for employees and state-of-the-art equipment.
Therefore habemus! leaves its present location south of the Thannhauser B300 bypass and will move into a new domicile in the northern industrial area of Münsterhausen.
Investment in the future
habemus! invests in the future and in a location that corresponds to the growth potential of the company. The investments in the new building amounts to four million euros.
The habemus! is characterized by reinforced concrete, prefabricated parts and glass. Campus in Münsterhausen. The building with a floor space of 1,100 m² is a simple, but operationally appropriate construction with a modern facade design of exposed concrete and profiled sheet metal. The entire new building is generously lighted with special windows. At the same time, the building is not visible from the outside. The habemus! Campus is known for its different one- and two-storey heights with an inner courtyard for the breaks.
The new building will be "home" to development, manufacturing and administration in the future and is designed for continuous growth. An extension area of 1,000 m² is available on the current company premises and a neighbouring site.
Competence centre for electronics development and manufacturing
habemus! offers individual and creative solutions in electronics development and manufacturing. Our customers benefit from an extensive portfolio and a unique understanding of electronics and electrical engineering that they get everything from a single source. This means immense time savings in the development and manufacture of testing, measuring and control systems for a wide variety of products.