INTEGRATION IS OUR NATURE !
EVERYTHING FROM ONE SOURCE!

ELECTRONICS MANUFACTURING

FROM HABEMUS!
From the first idea to the finished product – as a strong Electronic Manufacturing System (EMS) provider, we offer innovative electronics development and competent electronics manufacturing from one source. Thus we support your company to position itself on the challenging market in the best possible way. You can rely on our competence, experience and expertise: habemus! is your reliable partner in electronics development and manufacturing!
THE

LATEST TECHNOLOGY

AND

CERTIFIED SPECIALISTS!

ELECTRONICS MANUFACTURING

BY HABEMUS!

REPRESENTS QUALITY
Whether prototypes, individual electronic assemblies or complete devices: In electronics manufacturing, the highest quality must be guaranteed at all times. habemus! sees itself as a supply chain optimizer. As an E²MS provider we manage the supply chain of our customers. We guarantee supply security in a dynamic, strongly growing environment. habemus! integrates all departments necessary for the manufacturing process at a very early stage. By "Design for Logistic" we minimize the risk for longer procurement times and accelerate the time-to-market.
In times of component shortages and allocations habemus! as a medium-sized E²MS provider faces these challenges. With habemus! you save costs and optimize your supply chain. We offer you individual solutions and consistently high quality. In electronics manufacturing, we rely on state-of-the-art technologies of leading system manufacturers and highly trained personnel.
PASTE PRINTING AND SPI
With the paste printer from ASM-DEK the solder paste is applied to the circuit board via a stencil. The SPI is a 3D measuring system to control the solder paste printing.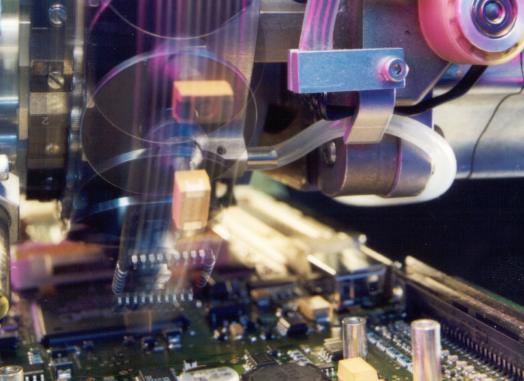 SMT AND THT ASSEMBLY
The SMT E by Siplace assembly platform delivers a typical output of 30,000 components per hour in electronics manufacturing. It can be used to assemble all common types of printed circuit boards. Formats between 50 x 50 mm and 610 x 460 mm are possible.
MORE
SOLDERING TECHNOLOGIES
Soldering technology is the essential method of joining in electronics manufacturing. With our vacuum vapour phase soldering system we offer our customer state-of-the-art technology: oxidation and air inclusions are avoided by the oxygen-free soldering process.
Soldering systems from the SEHO GoSelectLine convince by highest precision and outstanding quality of the soldering results, but are also extremely flexible. Thanks to our consistently modular design, we can dynamically handle a wide variety of assemblies with short cycle times in our electronics manufacturing without conversion. We also offer manual soldering by IPC-certified specialists.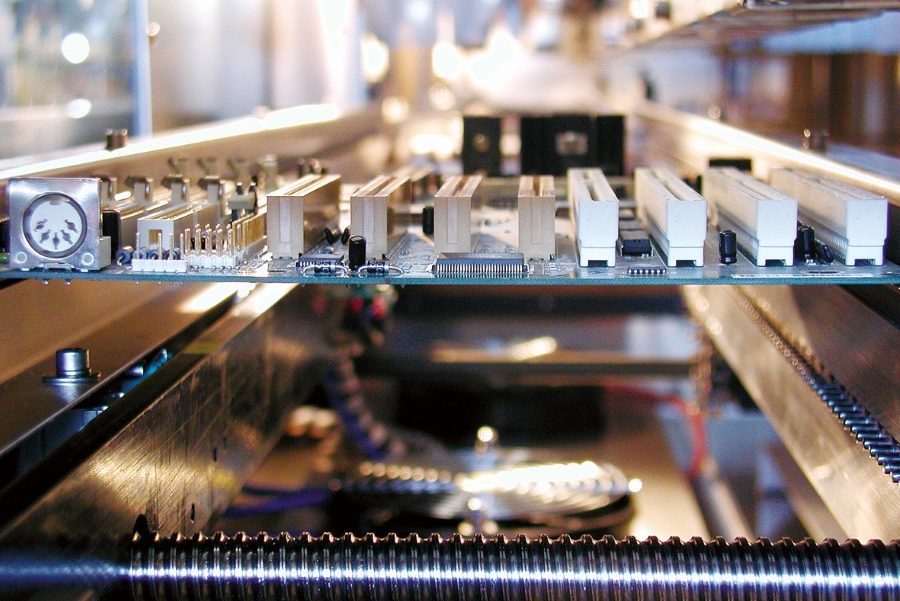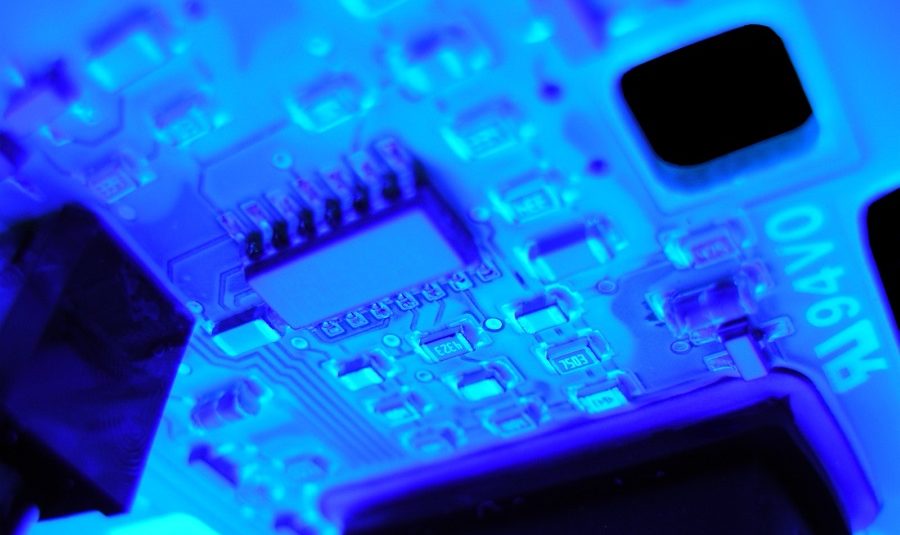 RUGGEDIZING
In order to make your products resistant to external influences as early as the electronics manufacturing stage, we offer various variants of ruggedizing. In our production you will find a varnishing line and various manual varnishing stations as well as our own potting plant.
MORE
QUALITY MANAGEMENT
Koh Young's SPI (solder paste inspection) and AOI (automatic optical inspection) allow us to influence the manufacturing process at an early stage. This ensures high quality from start to finish. In addition, we carry out functional tests in order to guarantee you error-free quality.
With our range of services, you have the possibility of using X-ray inspection and analysis as well as 3D computed tomography or laminography as a cost-effective instrument of quality assurance. Our quality management is certified by TÜV according to DIN ISO 9001:2015.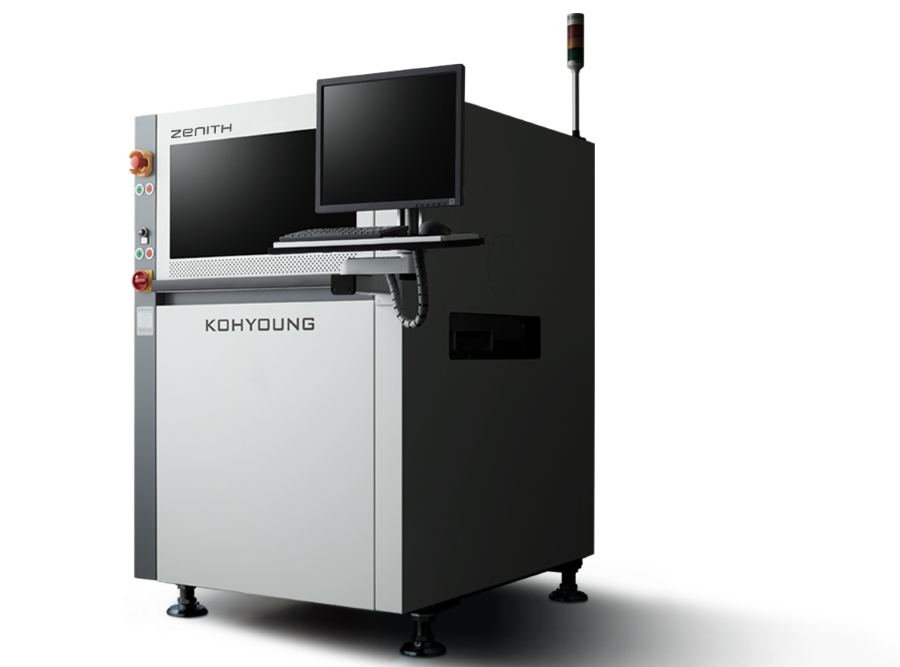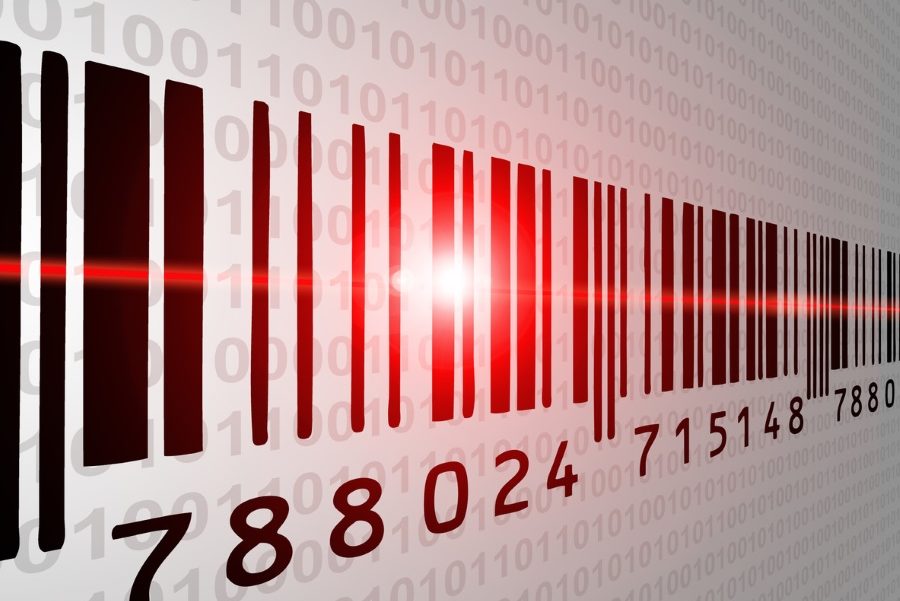 DETAILED TRACEABILITY
Traceability is becoming increasingly important for manufacturers, suppliers and customers. From incoming goods to delivery – thanks to our comprehensive traceability concept, our entire supply chain is transparent and allows complete traceability of every single component. At habemus! the implementation of traceability was realized step by step. In addition to product traceability, habemus! also focuses on process traceability.
An automated process interlock, based on current data, ensures quality at the highest level. With our tracibility concept, we enable the unique identification and traceability of any electronic component.
MORE
WE OFFER MORE THAN

ELECTRONICS MANUFACTURING

– HABEMUS! IS YOUR EXPERT EMS SPECIALIST FOR ALL CHALLENGES!
As a reliable EMS specialist, we know the needs of our customers from various industries. With all our services, beginning with individual consulting, electronics development and electronics manufacturing up to continuous support even after delivery, we strive for customized solutions. You profit from our claim to offer our partners even better and more economical results in every phase of your project.
We will also be happy to find the optimal solution for your company – contact us for a first meeting!
E²MS
CONTACT
We would be pleased to inform you personally about all the opportunities we may offer. Contact us for a first impression – we look forward to meeting you!
habemus! electronic + transfer GmbH
Address:
Burtenbacher Straße 12 | 86505 Münsterhausen