CUSTOMIZED

TEST AND INSPECTION

SYSTEMS
FLEXIBLE. COST-EFFICIENT. ANTICIPATION
As a specialist in electronics and electrical engineering, habemus! develops, designs and builds customized test and inspection systems. Due to many years of experience in the field of electronics development, test engineering and test automation, we are able to realize cost-optimized test and inspection systems within a very short time.
When developing and manufacturing a test and inspection system, quality, cost-effectiveness and reliability are of highest importance. Quality, cost-effectiveness and reliability characterize the thinking and acting of our employees. A continuous improvement of already existing solutions is also a matter for us.
We supply both single pieces and small series for use in development and manufacturing. As a partner in electronics development and manufacturing, we can handle the full or partial development of test and inspection systems. As a solution and system specialist, we develop flexible and visionary solutions.
INDIVIDUAL

TEST AND INSPECTION SYSTEMS
habemus! develops customized test systems for electronic assemblies. You receive the testing concept, software and hardware from one source. Our customers particularly appreciate our many years of experience in electronics development and manufacturing. They also rely on our comprehensive and cross-sector know-how
TEST SOFTWARE
For many years we have relied on LabVIEW from National Instruments for our testing software. We offer a kind of modular system, which guarantees a fast, clean and cost-optimized implementation. Our software structure offers maximum flexibility and allows easy integration of customer requirements.
Program architecture with a clear framework for fast development possibilities
Modular program parts, for high reusability in future software solutions
Program code according to NI LabVIEW style guides, for comprehensibility and easy maintainability
Use of NI queue-based producer-consumer architectures for simplicity, easy parallelization of program sequences, and independence between program parts
Compact block diagrams with clean wire guidance without code overlays
Structured, attractive front panels for good usability
Prevention of race conditions by using functional global variables, queued message handlers and event structures
In addition to the complete source code, you will also receive a software package with an exe file and installer for easy use on third-party systems.
MEASURING TECHNOLOGY
In addition to the standard PXI components from National Instruments, we rely on renowned standard measuring and power supplies from Keysight, Keythley and Rhode & Schwarz. If requested by the customer, devices from all manufacturers can also be used.
TEST HARDWARE
We develop individual interface PCBs and relay cards for use in our test systems. These are used for simple connectivity of the measurement technology and the test objects. The test objects to be tested are taken up in a needle adapter system from ATX. This is a manual adapter. The assemblies are inserted into the adapter on the board carrier plate. The test sequence starts automatically when the cover is closed.
FUNCTIONS
Function test of electronic assemblies
Inline programming of microcontrollers
Adjustment / calibration of measuring inputs
Use of camera systems for display or LED identification
Traceability of the test items via code entry and database entry
Creation of test reports
FEATURES
CE marking with declaration of conformity
Service Level Agreement (SLA)
Machine Capability Analysis (MCA)
OUR

TESTING SYSTEMS ARE DESIGNED TO MEET THE REQUIREMENTS

OF OUR CUSTOMERS
OUR TOOLS IN THE DEVELOPMENT OF

TEST AND INSPECTION SYSTEMS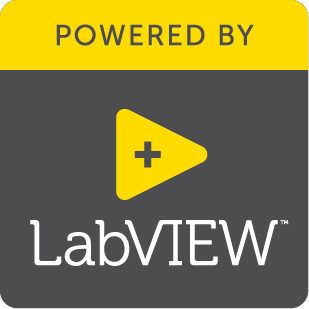 LabVIEW
TEST

AND INSPECTION

SYSTEMS

FOR A WIDE

RANGE

OF

APPLICATIONS
We will be happy to work with you to develop a test concept for the optimum functional testing of your assemblies: we would also be happy to develop an individual test system for you.
Contact us to arrange a first informal meeting – we look forward to your request!
CONTACT